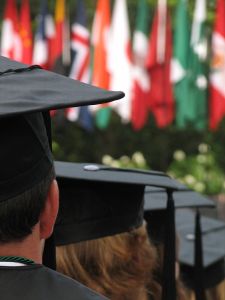 The season for graduation parties will soon be coming to an end and grads will be heading off to start their next journey. Whether you are planning a high school graduations party or a college graduation party, if you are still in need of a caterer we want to help!  Whether you have decided cooking and doing all of the dishes will be too much for you to handle, or you want to ensure that the food you are serving is a hit, Marquis Food Service is available to take on the job!
With our variety of menu options for any events you will be sure that you have a food choice that goes along perfectly with your party. We even offer menus as low as $8.95 per person for parties of 50 people or more! We make our menus affordable so that you can ensure that your guests are eating some of the best catering around town!
Check out our portfolio and contact us today to schedule your professional catering company for your son or daughters upcoming graduation party! Don't wait too long, our schedule for the summer is filling up quick!